Coalition of Caring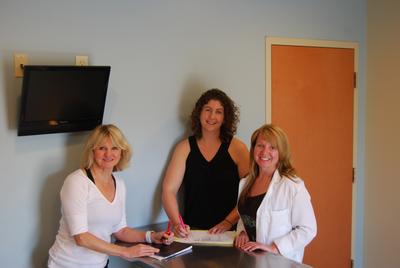 I'm sure everyone has heard over and over how important it is to spay and neuter your pets. If you are unsure of this fact, please visit or volunteer at any of the local humane societies or animal rescue shelters. Not only do intact dogs and cats produce unwanted offspring, these pets are at greater risk for medical problems as they age. Some of the increased risks for females are pyometra (infection within the uterus), potential for breast cancer, vaginal prolapse (enlargement of vaginal tissue and subsequent protrusion from the vulva) and possible uterine cancer. For male dogs the risks include, but not limited to, possible testicular and prostate cancer, perianal tumors (tumors around the rectum), enlargement or infection of the prostate and numerous behavioral issues (straying, aggression, inappropriate urination and many more).

It is typically recommended to have your pets spayed or neutered at 6 months of age. These surgical procedures are usually performed at your veterinarian's office. Unfortunately, the recession and other financial constraints have many pet owners forgoing these important procedures. Wicomico Veterinary Hospital has partnered up with The Tim Kennard River Run to help those pets and pet owners in need. This program will be offered on a case dependent basis. Those interested can submit an application to Wicomico Veterinary Hospital.

The Tim Kennard River Run, with a start donation of $2,500, has teamed up with Wicomico Veterinary Hospital for a COALITION OF CARING for our local animals. This financially assisted program will help provide spay, neuter and other critical care medical funding.

Timothy Kennard, 48 years old, and father of a 7 year old son, passed away on March 11, 2004. He fought a courageous battle against renal cancer. Tim is missed by his family and fellow running friends. The run/walk is in his honor, with proceeds going, as Tim requested, to help children and animals. Linda Mills, a current client of Wicomico Veterinary Hospital, helped organize the first Tim Kennard River Run/walk. Wicomico Veterinary Hospital is thrilled to join such a great organization that stands behind the well being of companion animals.

Donations can be made to this fund. Send donations to: Tim Kennard River Run , 116 East Main St. Salisbury, Md 21801(make checks payable to Tim Kennard River Run "Coalition of Caring").